Our Procedures
Oklahoma City plastic surgeon, Dr. Clinton Webster, offers the latest advancements in cosmetic and reconstructive surgery for the breast, body, and face. He is also a hair transplant surgeon and offers the highly successful FUE hair transplant surgery. Numerous nonsurgical skin rejuvenation treatments, such as BOTOX, laser peels, and the most current selection of injectable fillers, allow our patients to look and feel their absolute best regardless of age.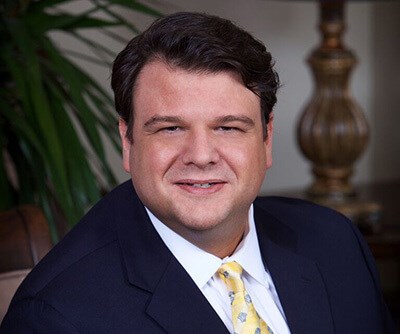 Meet Dr. Webster
Dr. Clinton Webster is a board-certified Oklahoma City plastic surgeon specializing in cosmetic and reconstructive surgery for the face, breast, and body. With advanced training and an artistic eye for detail, he is dedicated to changing the lives of men and women throughout the city. Dr. Webster is skilled to perform breast augmentation, breast lift and breast reduction surgery. He is a body contouring specialist and creates gorgeous, slimmer silhouettes with procedures such as liposuction, abdominoplasty, arm lift, and lower body lift surgery. Our plastic surgery office has the advanced Artas robotic hair transplant system for men and women seeking hair restoration. Dr. Webster performs FUE using this intelligent technology with outstanding, lasting results. Dr. Webster believes in creating a patient bond that is special and unique. He performs all of his own injection treatments and develops custom plans that carry each patient through each decade with style and grace.
View Practitioner Pages
Reviews
Dr. Webster and his staff are warm, friendly professionals who not only seem knowledgeable about their practice but who also seem to take a personal interest in each one of their patients.
41 Year Old Male - Great guy very comfortable procedure. - - Hair has been thinning for a couple years wanted to fix it now that something like ARTAS was available locally. Day of procedure arrived early we started at 6 am. Took a Valium to relax and the worst part was all the numbing shots they give to get to ready that took about 10 minutes. The. They punch slits on the front of my head to make a space for implant. Then why the assistants were doing that the dr was numbing up the back of my head that was pretty uncomfortable. Then I went in and sat in artas machine for couple hours to harvest the hairs. They told me I had great density and actually took picture because the average density is 80-120 per graph square I was at 150. So they harvested them and then we ate lunch and it was back to the other chair. They gave me a shot of something they joked saidnit was a roofy hahah!! It knocked me out in the chair for awhile I just slept. When I woke up they had about hour left to go. This part was kind of painful because Numbing meds were starting to wear off. They had to give me more shots which again was uncomfortable. I got sick that night and it was pretty miserable the first 6 hours after procedure. No pain no gain I guess.
Dr Webster did a fantastic surgery on my hand. Absolutely a great Doc I highly recommend.
Phenomenal physician. Knows his stuff, always takes time to listen and talk with you, even if busy.
Awesome experience. Great care and compassion from Doctor to Staff
4.8
About Us
Our Oklahoma City cosmetic surgery practice serves patients throughout the state and beyond. Our facility offers a fully accredited on-site surgical suite to provide patients with a safe and convenient place to have their cosmetic surgery procedure. We have an exceptional staff that is highly trained and attentive to your every need. Whether you wish to enhance the size of your breasts, complete your weight loss transformation with a skin removal surgery, or you visit our office regularly for a BOTOX treatment, you will be treated like a member of the family and taken care of with integrity and respect.