A chemical peel is a nonsurgical skin rejuvenation treatment that improves the appearance of the skin. It is a process where an acidic caustic solution is applied to the face, which allows dead and damaged skin cells to peel and strip away, leaving behind a fresh layer of skin growth. Oklahoma City plastic surgeon, Dr. Clinton Webster, offers chemical peels in a variety of strengths. Chemical peels can be used on the face or neck to help improve skin irregularities, uneven sun spots and skin tone, scars, and fine lines. Most patients see a significant improvement in their skin texture after a chemical peel treatment. The strength of the peel used will be determined based on the patient's skin needs and aesthetic goals.
Reviews
"Dr. Webster and his staff are warm, friendly professionals who not only seem knowledgeable about their practice but who also seem to take a personal interest in each one of their patients."
- Anonymous /
RateMDs /
May 02, 2016
"Thinning Hair in Front and Top of Head. - Wasn't bald just thinning to the point I was going to have to style different. Dr. Webster and staff were friendly, very easy to work with and took great care of me. Happy with the results thus far, still not as thick as I had hoped for but full results are not expected until 9-12 months after procedure. I would definitely go to Dr. Webster and his team for any and all work that they offer."
- 1.V. /
RealSelf /
Apr 16, 2018
"I am not one to post a review, but I feel that I need to let everyone know about the Trilogy laser treatment that Rebel Hudson did for me on my face and neck. I started my first treatment on November 16, 2017 and had two more treatments, one in December and my last treatment in January 2018. I must say my end results are amazing. My skin looks so bright, even toned and is so soft to the touch. I would recommend Dr. Webster and his staff for all your needs, very friendly & easy to work with."
- Anonymous /
Healthgrades /
Mar 21, 2018
"Dr. Webster is one of the kindest men I have encountered and after several interview with surgeons I couldn't of been better blessed by him! He has removed Radiated skin, moved a muscle from back as well as done my Breast reconstruction. He is honest with you and helps you define what is truly Beautiful , which is not over done. I have had several surgeries with him and would recommend to the world. So Thank you Dr. Webster for helping me through this journey I do feel Beautiful again!!!"
- B.B. /
Facebook /
Feb 08, 2018
"I had a revision augmentation done about 2 and a half weeks ago and I couldn't be happier so far. It's been such a pleasant experience. Although a major surgery, I have experienced very little pain. Haven't taken any pain meds since day 2! The staff and Dr Webster are so nice and sweet and very professional. I would absolutely recommend them to anyone looking for a cosmetic procedure."
- A.S. /
Facebook /
Oct 15, 2017
Previous
Next
A medium depth peel consists of Trichloroacetic acid (known as a TCA peel). It penetrates the skin more deeply than the superficial peel, with stronger effects. The trade-off, however, is a less comfortable procedure with a longer recovery time. This procedure also costs more than a superficial peel. Recovery can take a full week or longer.
A deep peel is the harshest of all chemical peels. It is also the most expensive and has the longest recovery. However, this peel, containing Phenol, does have a much stronger effect and can combat more persistent problems, like skin lesions and deep wrinkles. Deep chemical peels tend to bleach the top layer of the skin. Therefore, it is not recommended for darker skin tones. These are reserved for individuals with skin wrinkling around the lips, deep wrinkles from sun exposure and deeper scars.
The process for applying a chemical peel is generally the same for each type, but will vary slightly depending on the level of solution being applied. Anesthesia is not used during this procedure. However, it may be considered for Phenol peels. First, the face is thoroughly cleaned. Then, the chemical agent is then brushed on to the skin. Patients will experience some mild stinging at this time. The face is then washed and a cool saline compress is applied to act as a neutralizer. Patients will need to wear sunscreen and limit sun exposure as much as possible.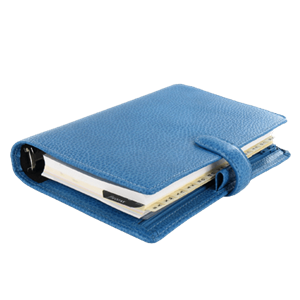 Plan Your Procedure
Average Cost

From

$200
Contact Us
Does a Chemical Peel Hurt?
A chemical peel does not hurt. However, it may cause some discomfort. Most patients will feel tingling and a slight burning sensation, which will subside shortly after the procedure has been completed. Phenol peels result in a greater degree of discomfort, but the practitioner should plan for this before the procedure begins.
It is very common to combine a chemical peel with another procedure. Microdermabrasion is one such procedure that provide effective results when combined with a peel. This will be considered a combination program that can be repeated every six weeks.
There are many alternatives to consider. Individuals looking to reduce fine lines, blotchiness and other mild skin conditions may benefit from a chemical peel, which removes dead skin cells and accelerates the generation of new skin. If deep wrinkles are the issue, a Phenol peel may help, but patients may also want to consider another treatment such as BOTOX or Dysport.
Related Procedures