Cheek augmentation surgery using implants can help bring balance and harmony to the face and create the appearance of strong cheekbones. This procedure uses solid silicone implants to enhance facial contouring and eliminate the drawn, gaunt look present with weak cheekbones. According to the American Society of Plastic Surgeons (ASPS), there were approximately 12,698 cheek implant procedures performed in 2012. Patients who benefit most from this procedure are young adults with a deficient cheek structure, older individuals with signs of aging and patients who have gone through facial trauma.
Reviews
"Dr. Webster and his staff are warm, friendly professionals who not only seem knowledgeable about their practice but who also seem to take a personal interest in each one of their patients."
- Anonymous /
RateMDs /
May 02, 2016
"Had such a wonderful experience at this office!! I wanted a breast augmentation, mini tummy tuck, & a BBL. All the staff, nurses, anesthesiologist, and Dr. Webster were so nice and made me so comfortable at their office. Definitely would recommend them ?? ?? I know it's different for everyone. But I am post op 4 days from my surgery and honestly I feel great."
- M.M. /
Facebook /
Mar 16, 2019
"Great results, excellent staff! - Neck lift, lower face lift, Co2 resurface to match the eye lift he did two years earlier"
- Anonymous /
Vitals /
Feb 17, 2019
"I never in a million years thought I'd ever need a plastic surgeon, after a boating accident and after an absolute miracle I ended up back home for my final surgery to my arm, I never believed I'd regain function or regain any semblance of normalcy. I did and it's as close as possible. Dr Webster was an absolute blessing to me and my family, I now consider him a friend. He made us laugh every time we visited, Im smiling as I write this at one particularly hysterical conv...ersation that I'll keep between us. He's a great surgeon and a clearly good man, his staff obviously enjoys working with him and they find ways to have fun, are Compassionate, professional and very good at what they do. When I met him for the first time, I had...what plastic surgeons are known for on my mind, he had already made us laugh, I was on morphine so inhibitions near zero and I tossed him a verbal softball, allowing him to make a joke. I asked, "Why did you decide to become a plastic surgeon?" (all sorts of inappropriate jokes running through my head). His voice became soft, clearly thinking deeply and he replied, "to help people." I was taken aback at the sincerity of his voice and manner. I'm sure a light joke followed as he'sI is just fun to be around but I'll never forget his answer. Can't possibly give a more positive review. Now if we can just put that Thunder game together sometime... No reason to look further, Dr Webster is your guy."
- K.M. /
Facebook /
Nov 27, 2018
"Wow..Amazing job! I love this doctor and staff ...great for anyone who wants to look and feel better"
- L.M. /
Yelp /
Nov 18, 2018
Previous
Next
During cheek augmentation surgery, an implant is inserted through an incision made in the upper lip. Cheek implants come in many different sizes, shapes and materials. The implant chosen will determine the size of the incision. A pocket is made through the incision directly over the cheekbone and the implant is inserted. The incision is then closed with either absorbable sutures or stitches that will be removed within 1-2 weeks following surgery.
Cheek augmentation surgery is performed under general anesthesia as an outpatient procedure in an accredited surgical facility. The procedure usually takes just under an hour to complete. Following surgery, the outcome is immediately noticeable. There will be swelling, which could last several months. There may also be localized discoloration, numbness or discomfort. Most patients are able to return to work after a full week. However, exercise should be avoided for at least 3-4 weeks.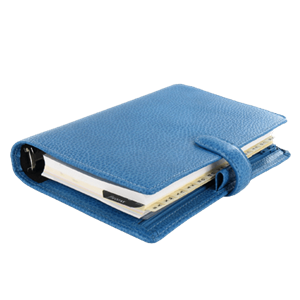 Plan Your Procedure
Average Cost

From

$5,000
Contact Us
What are Implants Made of?
Cheek implants come in several varieties. The oldest and most widely used implants are solid silicone. Gore-Tex has recently become a popular choice among surgeons for facial implants, due to the low rejection rate.
In the hands of a qualified plastic surgeon, cheek implants are very safe. Quatela.com cites the rejection rate for implantable materials at less than 1%.
Most patients can expect some mild to moderate discomfort after surgery, with some tightness or pulling around the incision and implant sites. These uncomfortable sensations should only last about 3-4 weeks. Numbness along the skin may occur for several months until the implants have settled into their final position and the internal tissues return to normal.
Food with sharp edges should be avoided for about one week following cheek implant surgery due to the incision sites' location under the upper lip. Some doctors suggest avoiding dairy products for the first week following surgery due to the natural bacteria found in dairy products and the small risk for infection of the incision.
Related Procedures