Oklahoma City board-certified plastic surgeon, Dr. Clinton Webster offers thigh lift surgery for men and women who have loose skin and isolated pockets of fat in the thigh area. This is often the result of a major weight loss, but can also be attributed to fluctuations in weight over the years, aging, and gravity. While weight loss can be a momentous event in a person's life, many times it can create a new set of challenges. Sagging, loose, wrinkling skin can accumulate in the outer and inner thigh and often can only be addressed with surgery. Thigh lift surgery (also known as thighplasty) surgically removes excess fat and skin from the thighs, as well as uses liposuction (in some cases) to remove fat. The thighs are then lifted and reshaped to create a tighter, smoother appearance and contour. The number of thigh lift procedures performed by experienced plastic surgeons continues to increase at a high rate due to the success of bariatric surgeries. Dr. Webster recommends patients be at or near their goal weight before considering this surgery.
Reviews
"Dr. Webster and his staff are warm, friendly professionals who not only seem knowledgeable about their practice but who also seem to take a personal interest in each one of their patients."
- Anonymous /
RateMDs /
May 02, 2016
"Had such a wonderful experience at this office!! I wanted a breast augmentation, mini tummy tuck, & a BBL. All the staff, nurses, anesthesiologist, and Dr. Webster were so nice and made me so comfortable at their office. Definitely would recommend them ?? ?? I know it's different for everyone. But I am post op 4 days from my surgery and honestly I feel great."
- M.M. /
Facebook /
Mar 16, 2019
"Great results, excellent staff! - Neck lift, lower face lift, Co2 resurface to match the eye lift he did two years earlier"
- Anonymous /
Vitals /
Feb 17, 2019
"I never in a million years thought I'd ever need a plastic surgeon, after a boating accident and after an absolute miracle I ended up back home for my final surgery to my arm, I never believed I'd regain function or regain any semblance of normalcy. I did and it's as close as possible. Dr Webster was an absolute blessing to me and my family, I now consider him a friend. He made us laugh every time we visited, Im smiling as I write this at one particularly hysterical conv...ersation that I'll keep between us. He's a great surgeon and a clearly good man, his staff obviously enjoys working with him and they find ways to have fun, are Compassionate, professional and very good at what they do. When I met him for the first time, I had...what plastic surgeons are known for on my mind, he had already made us laugh, I was on morphine so inhibitions near zero and I tossed him a verbal softball, allowing him to make a joke. I asked, "Why did you decide to become a plastic surgeon?" (all sorts of inappropriate jokes running through my head). His voice became soft, clearly thinking deeply and he replied, "to help people." I was taken aback at the sincerity of his voice and manner. I'm sure a light joke followed as he'sI is just fun to be around but I'll never forget his answer. Can't possibly give a more positive review. Now if we can just put that Thunder game together sometime... No reason to look further, Dr Webster is your guy."
- K.M. /
Facebook /
Nov 27, 2018
"Wow..Amazing job! I love this doctor and staff ...great for anyone who wants to look and feel better"
- L.M. /
Yelp /
Nov 18, 2018
Previous
Next
A thigh lift is performed to address the inner thighs and/or outer thighs (lateral thigh lift). During an inner thigh lift, an incision is made near the top of the thigh (along the crease where the torso meets the leg) and runs down the inner aspect of the thigh. Once the incision is made, a large section of tissue is removed from the top inner thigh area, and any excess skin will be excised away. Liposuction may be used to sculpt the area into a more desirable contour. The soft tissue structures and muscle are pulled tight and secured to result in a more toned and smooth skin surface.
A thigh lift can often be combined with another body contouring procedure, especially if it involves another area of the lower body. A common combination surgery for patients is a thigh lift and butt lift. Patients who require an outer thigh lift will generally need to have the buttocks addressed as well. During this approach, the outer thighs are pulled up and tightened, then secured with sutures along the crease at the bottom of the buttocks. In addition to a tighter appearance, most patients see a drastic improvement in skin irregularities, such as dimples from cellulite.

All thigh lift surgeries are performed under general anesthesia in an accredited surgical facility as an outpatient procedure. They typically take around 2-3 hours to complete. However, it could take longer if it is combined with another procedure. Recovery will vary, but typically takes 6-8 weeks. Scarring will be a part of this procedure. With proper scar care they should heal nicely and fade over time. Patients will see a marked improvement in the contour of their thighs, as well as a smoother, firmer skin tone.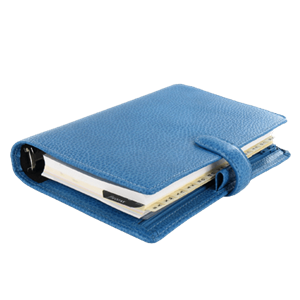 Plan Your Procedure
Average Cost

From

$6,500
Contact Us
Cure for Cellulite Dimples?
A thigh lift improves the appearance of the skin on the thighs. Because the skin is pulled and tightened, a smoother, more toned look will result. Some patients find that this alone makes the surgery worth it. While the surgery doesn't remove every imperfection, the improvement can be very dramatic for many patients.
Some patients fear that they will not be able to perform certain exercises (such as a lunge) after a thigh lift. This is false. Patients will need to make certain they are fully healed and gain approval from their surgeon before performing lower body exercises. Once healed, exercise will only help optimize the surgical outcome.
The results of a thigh lift can be very long lasting. However, any additional weight gain could compromise some of the aesthetic results gained of the surgery. Over time, age and gravity will cause some of the natural laxity within the thighs to decrease, but most of the improvement will be permanent.