The vaginal lips are also referred to as labia. A labia deformity, such as enlarged and asymmetrical vaginal lips, can be the result of excessive pressure and stretching from pregnancy, childbirth and weight loss. Labia rejuvenation (known as labiaplasty) is one of the most effective cosmetic surgeries that can help restore a natural, aesthetically appealing look to the labia. Oklahoma City plastic surgeon, Dr. Clinton Webster, performs labiaplasty, which not only helps create a better appearance, but also helps relieve chronic irritations, discomfort during sex, UTIs, and a bulging appearance that can be caused by the deformity.
Before aesthetic surgeons improved the labiaplasty procedure, the approach was to amputate the excess skin and fold deformity. This approach led to numerous complications including scarring and sensory nerve damage. It is important to find a skilled labiaplasty surgeon who understands that this cosmetic surgery requires some reconstructive processes. Qualified surgeons will be able to incorporate the latest reshaping techniques so that it not only reduces the size, but also preserves most of the natural contour, color and sensitivity of the labia with minimal scarring.
How Labiaplasty is Performed
Labiaplasty can be performed a couple of different ways. One technique uses surgical tools to reshape the inner folds of the labia so they no longer protrude. Essentially, it creates a contoured "V" shape wedge that is removed in order to reduce the size. The remaining edges are sewn with absorbable sutures for a natural appearance. Another technique is one that uses a laser to trim and reshape the labia. This is known medically as "laser labial rejuvenation". While this approach is effective, it is generally more suitable for smaller skin defects of the labia.
Labiaplasty is performed under general anesthesia at an accredited surgical facility. It is considered an outpatient procedure. In surgical cases where a smaller defect exists, a local anesthesia may be used. The entire surgery typically takes 1-2 hours to complete. Following this surgery, women should rest and avoid any activities that will result in additional swelling and discomfort. Vigorous exercise, vaginal intercourse, the use of tampons and douching should be avoided for 4-6 weeks. The incisions made during surgery are minimal. In most cases, the scarring will be almost undetectable.
Reviews
"Dr. Webster and his staff are warm, friendly professionals who not only seem knowledgeable about their practice but who also seem to take a personal interest in each one of their patients."
- Anonymous /
RateMDs /
May 02, 2016
"Had such a wonderful experience at this office!! I wanted a breast augmentation, mini tummy tuck, & a BBL. All the staff, nurses, anesthesiologist, and Dr. Webster were so nice and made me so comfortable at their office. Definitely would recommend them ?? ?? I know it's different for everyone. But I am post op 4 days from my surgery and honestly I feel great."
- M.M. /
Facebook /
Mar 16, 2019
"Great results, excellent staff! - Neck lift, lower face lift, Co2 resurface to match the eye lift he did two years earlier"
- Anonymous /
Vitals /
Feb 17, 2019
"I never in a million years thought I'd ever need a plastic surgeon, after a boating accident and after an absolute miracle I ended up back home for my final surgery to my arm, I never believed I'd regain function or regain any semblance of normalcy. I did and it's as close as possible. Dr Webster was an absolute blessing to me and my family, I now consider him a friend. He made us laugh every time we visited, Im smiling as I write this at one particularly hysterical conv...ersation that I'll keep between us. He's a great surgeon and a clearly good man, his staff obviously enjoys working with him and they find ways to have fun, are Compassionate, professional and very good at what they do. When I met him for the first time, I had...what plastic surgeons are known for on my mind, he had already made us laugh, I was on morphine so inhibitions near zero and I tossed him a verbal softball, allowing him to make a joke. I asked, "Why did you decide to become a plastic surgeon?" (all sorts of inappropriate jokes running through my head). His voice became soft, clearly thinking deeply and he replied, "to help people." I was taken aback at the sincerity of his voice and manner. I'm sure a light joke followed as he'sI is just fun to be around but I'll never forget his answer. Can't possibly give a more positive review. Now if we can just put that Thunder game together sometime... No reason to look further, Dr Webster is your guy."
- K.M. /
Facebook /
Nov 27, 2018
"Wow..Amazing job! I love this doctor and staff ...great for anyone who wants to look and feel better"
- L.M. /
Yelp /
Nov 18, 2018
Previous
Next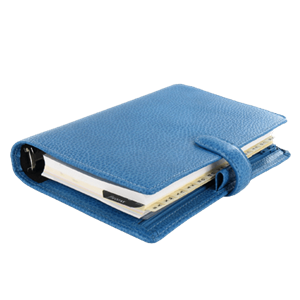 Plan Your Procedure
Average Cost

From

$3,000
Contact Us
OBGYN or Plastic Surgeon?
Many OBGYNs are capable of performing labiaplasty. However, this procedure is considered a cosmetic surgery. There is more to the technique than just removing the deformity. Aesthetic issues, such as scarring, symmetry, pigmentation and shape, play an important role. For these reasons, a cosmetic surgeon is sometimes the better choice to correct this condition.
This procedure does not impact sexual intercourse in a negative way. If anything, labiaplasty helps to restore any lost sensation because it removes excess skin and tissue blocking the vaginal opening and clitoris. A knowledgeable surgeon will avoid placing incisions near the clitoral region and will carefully work to protect and preserve the sensory nerves.

It is recommended that women wait to have labiaplasty until after childbearing is complete. If the labia deformity cannot wait until after a pregnancy, the patient will need to understand that the surgical results may be compromised by a later pregnancy. It is important to discuss any pregnancy plans with your cosmetic surgeon so that a pre- and post-pregnancy surgical plan can be put into place.
Related Procedures