Losing weight is a great accomplishment. If a significant amount of weight was lost, however, then loose and sagging skin may result in some areas on the body. Oklahoma plastic surgeon, Dr. Clinton Webster, offers after weight loss surgery for patients who require skin removal and skin tightening to reach their weight loss goals. This surgery can be performed on the breasts, abdomen, hips, buttock and thighs. It is a common surgery for those who lose 100 pounds or more, and can result in a tighter, more toned silhouette.
Reviews
"Dr. Webster and his staff are warm, friendly professionals who not only seem knowledgeable about their practice but who also seem to take a personal interest in each one of their patients."
- Anonymous /
RateMDs /
May 02, 2016
"Had such a wonderful experience at this office!! I wanted a breast augmentation, mini tummy tuck, & a BBL. All the staff, nurses, anesthesiologist, and Dr. Webster were so nice and made me so comfortable at their office. Definitely would recommend them ?? ?? I know it's different for everyone. But I am post op 4 days from my surgery and honestly I feel great."
- M.M. /
Facebook /
Mar 16, 2019
"Great results, excellent staff! - Neck lift, lower face lift, Co2 resurface to match the eye lift he did two years earlier"
- Anonymous /
Vitals /
Feb 17, 2019
"I never in a million years thought I'd ever need a plastic surgeon, after a boating accident and after an absolute miracle I ended up back home for my final surgery to my arm, I never believed I'd regain function or regain any semblance of normalcy. I did and it's as close as possible. Dr Webster was an absolute blessing to me and my family, I now consider him a friend. He made us laugh every time we visited, Im smiling as I write this at one particularly hysterical conv...ersation that I'll keep between us. He's a great surgeon and a clearly good man, his staff obviously enjoys working with him and they find ways to have fun, are Compassionate, professional and very good at what they do. When I met him for the first time, I had...what plastic surgeons are known for on my mind, he had already made us laugh, I was on morphine so inhibitions near zero and I tossed him a verbal softball, allowing him to make a joke. I asked, "Why did you decide to become a plastic surgeon?" (all sorts of inappropriate jokes running through my head). His voice became soft, clearly thinking deeply and he replied, "to help people." I was taken aback at the sincerity of his voice and manner. I'm sure a light joke followed as he'sI is just fun to be around but I'll never forget his answer. Can't possibly give a more positive review. Now if we can just put that Thunder game together sometime... No reason to look further, Dr Webster is your guy."
- K.M. /
Facebook /
Nov 27, 2018
"Wow..Amazing job! I love this doctor and staff ...great for anyone who wants to look and feel better"
- L.M. /
Yelp /
Nov 18, 2018
Previous
Next
Weight loss patients will consider after weight loss surgery to correct or enhance one or more of the following conditions:
Deflated and sagging breasts with nipples that point downward
Loose and hanging skin on the abdomen
Excess skin and pockets of fat on the hips
Excess and deflated skin on and under the buttocks
Loose and hanging skin around the knees and inner thighs
Hanging skin on the underside of the arms ("bat wings")
Loose and hanging skin on the neck ("turkey neck")
The goal of after weight loss surgery is to reduce the amount of loose skin that collects and hangs on the body and to lift the body part, so it appears tighter. Multiple areas of the body may need to be addressed, depending on the needs of each patient. Most surgeons will group body parts together and stage them multiple surgeries. Doing so helps reduce the risk of complications, such as blood loss and infection. Examples of this grouping include:
Upper body (Liposuction, breast lift, tummy tuck, arm lift)
Lower body (Liposuction, butt lift, thigh lift, lower body lift)
After weight loss surgery is performed under general anesthesia in an accredited surgical facility. Patients are usually required to spend the night in the hospital so they can be monitored. The recovery following this surgery can be a slow process. While the post-surgical results can be life-changing for many weight loss patients, scarring is an unfortunate part of this process. Every attempt is made during surgery to minimize scarring as much as possible. Patients should adhere to a healthy lifestyle so that the results achieved through surgery are not compromised.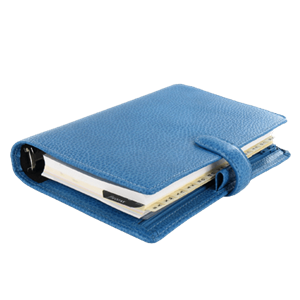 After Weight Loss Surgery FAQs
Common body parts that may need skin reduction surgery include the abdomen, buttocks, upper thighs, breasts, arms and neck. The breasts and abdomen are among two of the most popular areas addressed. A large majority of individuals will address the breasts (with a breast lift), and the tummy (with a tummy tuck) in a single surgery. As you lose weight, you will notice which areas are most concerning, and you can begin discussing cosmetic surgery with your plastic surgeon.
Most plastic surgeons require patients to be at or near their goal weight before moving forward with this surgery. However, this isn't always the case. Sometimes, removing the loose skin is all it takes to accelerate the loss of the final pounds—especially if the loose skin is getting in the way of exercise and mobility.
Will Insurance Cover the Cost?
In most cases, no. Insurance companies consider this surgery to be cosmetic, and they usually do not cover any of the surgical expenses. However, each surgical case is different and may have a special circumstance. Our billing coordinator works to provide accurate estimates and thoroughly checks the benefits of each provider.
Related Procedures